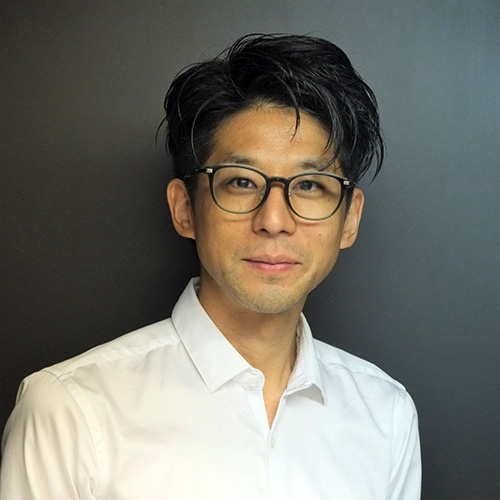 FUJIFILM Corporation
Analysis Technology Center, R&D Management Headquarters
My field of expertise is optics. After graduating the master's program at the University of Tokyo in 2002, I joined Fujifilm corporation.
I have been consistently responsible for the analysis works and contributed to the R&D of functional films, materials, cosmetics, medicine and regenerative medicine.
I obtained a doctoral degree for the development of measurement technology for non-destructive observation of colors and structures inside objects.
Social Issues and The Theme of My Business
While urban life is convenient, there are many problems such as small living space, lack of natural light and privacy due to the overpopulation.
In 2050, it is said that the half of the world's population will be myopic. In today's growth of digitalization, from infants to the elderly, our eyes have been abused so that the countermeasures are needed.
I was born in Tokyo and that made me long for the open space and rich nature.
I also suffered from myopia and juvenile cataracts in the past, that still affects my eyesight.
These experiences are the bases of my project.
Through this phoenixi program, my destination is to improve the living environments of urbanization and health issues.