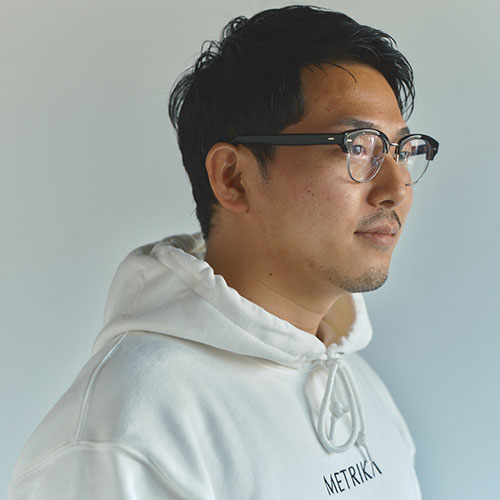 Studied sustainability economics at Doshisha University. 2013: Joined Persol Career (formerly Intelligence) as a new graduate. After launching a West Japan recruitment base in the Strategic Human Resources Department, 2016: Transferred to the first in-house venture "i-common". I lead a consulting team specializing in mega clients with sales of 100 billion yen or more. 2020: After transferring to the planning department of the head office, I will be in charge of business strategy and new business development, and promote the development of services in the digital and creative fields. 2021: Founded METRIKA with CEO Kobayashi, aiming for a society where everyone can use data.
ECOLO−METRIKA is a cloud service that can centrally manage the connection with the greenhouse gas emission visualization / reduction simulation / emissions trading market to achieve GHG NET-ZERO.
Social issue to tackle | Business concept
We will create a society where everyone can fulfill their responsibility to pass on a rich ecosystem to the next generation by making the relationship between people and the earth positive. As a service aimed at curbing global warming, in the short term, based on the GHG protocol, we will create a state where the person in charge of the company can achieve the measurement-visualization-simulation up to SCOPE3 on their own. In the long term, we will provide one-stop tax advice and emissions trading mediation with a view to introducing domestic carbon tax and creating an emissions trading market, which are currently under discussion.
Japan was once an opinion leader in environmental issues. However, he is content with his disgraceful position, such as receiving the fossil award at COP26 last year. We believe that Japan, which is the first in the world to welcome an aging society with a very low birth rate, should be able to propose a new way of development in a mature economy to the world.