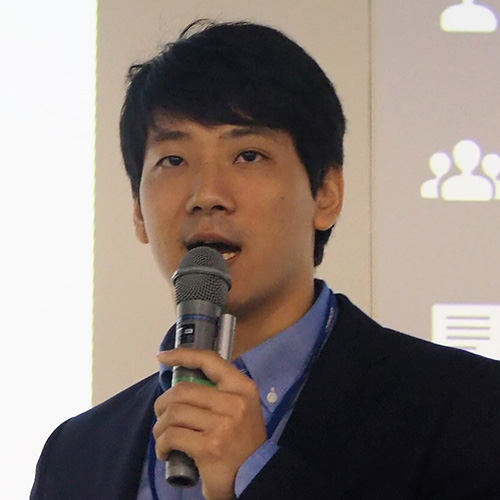 OMRON Corporation
AI Control Lab., Intelligent System Research Center, Technology and Intellectual Property H.Q.
Since 2015, Karako has been engaged in technical development for industrial robots in Omron.
In collaboration with the University of Tokyo in 2018, he developed robot control technology that realizes "high-speed and precise autonomous assembly".
Demo video: https://youtube.com/watch?v=SdOSM3R2lXo
Social Issues and The Theme of My Business
Focused social issues: The problem of labor shortage in physical work due to declining birthrate and aging population
Business theme: Remote physical work platform to efficiently match robot and human intelligence
Envisioning "a society where people can engage in creative works by leaving boring tasks to machines", I have been focused on developing technology to make unconventional robots that are not only limited to fixed operations. However, I realized that I was trapped in technology and not being able to see society. I decided to apply in order to creating a system that firmly places society in the vision.