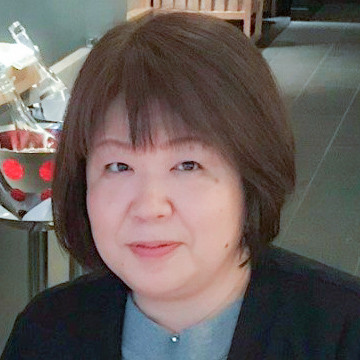 ⅿiyako Entrepreneur Club @KRP
I graduated from the Faculty of Engineering at Osaka Prefecture University in 1987.
I joined Yokogawa Electric Corporation, where I was engaged in the development of applications for analytical instruments.
I joined FALCO biosystems Ltd. (formerly FALCO Life Sciences) in 2009, where I was in charge of quality assurance and was responsible for setting up the quality assurance system for pharmaceutical testing.
Social Issues and The Theme of My Business
The number of foreigners who come to Japan for the pleasure of eating Japanese food has been drastically decreasing, and I have learned that it is difficult for foreigners to eat genuine Japanese food in foreign countries.
My goal is to commercialize the provision and localization of Japanese home-style cooking through easy-to-join online cooking classes.
In today's world, direct human interaction is limited. With my online cooking class, I hope to create a platform for sharing information about Japanese food, the scenery of Japan, and the Japanese products that have been handed down from generation to generation. I also hope to share the wonders of Japanese food with the world.