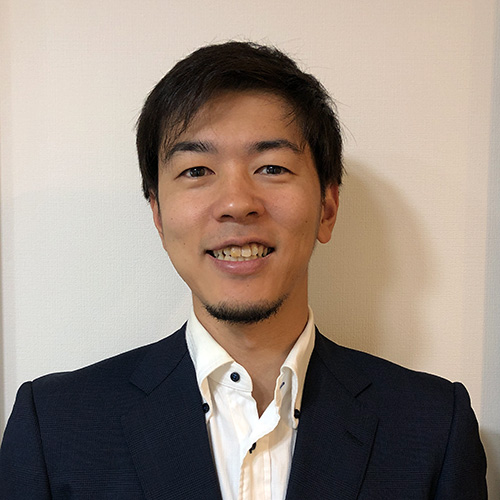 Mitsubishi Chemical Corporation
Science & Innovation Center
Organic Materials Laboratory
Experience:
・Over 7 years of experience as a researcher and engineer at Mitsubishi Chemical Corporation.
・Experienced from the fundamental study to developing manufacturing process of organic photovoltaic.
Education: M.S. in Physics, Graduate School of Engineering, Yokohama National University in 2012, in the field of surface physics.
Social Issues and The Theme of My Business
Recently, improvement of productivity is required by social demand such as work style reform and by the decreasing of the labor force due to the declining birthrate and aging population. I would like to contribute to improving productivity in the manufacturing industry by creating a mechanism to spread easily installable IoT sensors using solar cells as independent power sources.
I want to contribute to society by making a success of new business! I applied for this program with this heart. This is because I have regrettable experience of not being able to achieve full-scale commercialization though we established the world's best technology. I am aiming for speedy commercialization with flexibility without being bound by the existing framework.