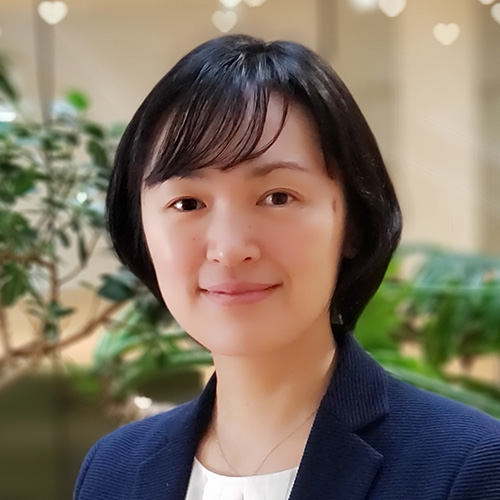 DAIKIN Industries, Itd.
Technology and Innovation Center
Dr. Koizumi currently is engaged in the development of surface modification materials that are used in the field of regenerative medicine. Formerly she taught in a university and worked as a researcher in RIKEN. Before that, she worked in a chemical manufacturer. Throughout the time prior to her current position, she researched about electro-conductive organic polymer materials for organic photovoltaics.
She received Ph.D. in engineering from Osaka University. Her specialty is polymer chemistry and radiation chemistry.
Social Issues and The Theme of My Business
In the field of regenerative medicine, it is necessary to arrange an optimal treatment environment based on ideas from different fields no less than to improve the doctors skills of medical treatment skills. In particular, cells are strongly influenced by the breeding environment that are required to be "highly active and easily recoverable" in cell therapy. This project aims to provide "temperature responsive cell culture vessel" as a solution.
The products in the medical field like the culture vessels, the theme of this project, have not been commercialized in the company that I belong. I applied for the purpose of networking and the realization of speedy commercialization. By making this product available at each institution, I hope to play a role in advancing the development of cell therapy and accelerating cell mass production.