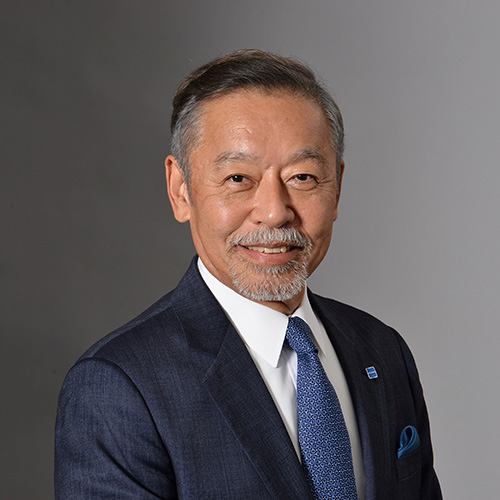 Chairman & Group CEO
HORIBA, Ltd.
Atsushi Horiba is Chairman & Group CEO of HORIBA, Ltd., an analytical instruments manufacturing company located in Kyoto Japan, with 48 group companies and nearly 8,000 employees spread across the world.
In 1971, Mr. Horiba joined OLSON-HORIBA Inc. USA, (later reformed as HORIBA Instruments Inc.) as an engineer.
He returned to Japan in 1977 and was appointed as Director of HORIBA, Ltd., in 1982. He became President in 1992, doubled as Chairman in 2005, and was appointed as Chairman & Group CEO on January 1, 2018.
He also served as Chairman of Japan Electric Measuring Instruments Manufacturers' Association (JEMIMA) and as Chairman of Japan Analytical Instruments Manufactures' Association (JAIMA) successfully.
Presently, he serves as Vice-Chairman of Kyoto Chamber of Commerce and Industry.
He was decorated L'Ordre National du Merite, Officier in 1998 and L'Ordre National de la Legion d'honneur, Chevalier in 2010 by the government of France.
He graduated from Graduate School of University of California, Irvine and received master's degree on Electronic Engineering in 1977. He received Doctor Honoris Causa degree from University of Montpellier, France in 2015.